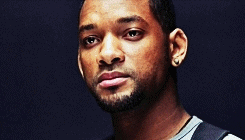 Part 1: Spoiler Alert
In the pop culture imagination, perceptions of robots and AI occupy a space of mystery and intrigue that gravitates between harbingers of impending societal collapse and bringers of mythical salvation. However, where does contemporary science and technology stand? Moreover, how do the social experiences of the past and in the present color our understandings of emerging technological realities? On this episode, hosts Adam Gamwell and Ryan Collins are joined by Emma Backe to discuss these questions and more. In Part I of Making Robots Human our conversation embraces the humor of pop culture AI while making room to address that our fears and hopes of robotic futures are revealing of our complex social concerns today.
Part 2: Sex and Temperament in Three Cyborg Societies
In this episode hosts Adam Gamwell, Ryan Collins and Emma Backe tackle sex and gender norms underlying digital voice assistants like Siri, Cortana and Alexa, the history and gendering of science and technology studies (STS) and what this means in an era of AI and robots, and third, theories of rights such as the right to work, the right to sex and how robots clarify and confound these issues.
#thisanthrolife #anthropology #robotics #tech #artificialintelligence